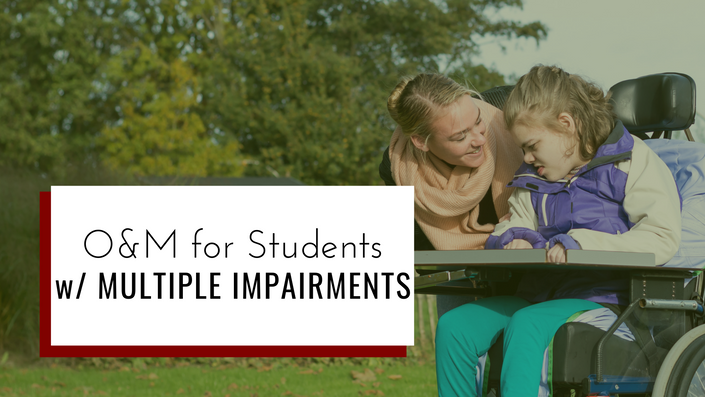 O&M for Students with Multiple Impairments
Helping your students with multiple impairments reach their highest level of independence.
Students with multiple disabilities have needs that we don't always learn about in our University classes. Each individual student has an array of obstacles/complications that can make it difficult to understand what they need in order to live their most independent, fulfilling lives.
For the past 11 years, I have seen this happen over and over again. It happens to all of us. We get a student who has multiple disabilities on our caseload. While we know they can accomplish so much more than they are doing right now, we aren't exactly sure how to help them get there or how to get their entire team on board.
In this study group, you will gain the knowledge and strategies that you need to effectively assess and teach children with multiple disabilities. You will have the confidence that you know what and how to assess students with multiple disabilities, how to write appropriate goals, and how work with each team member in order to help them increase their travel skills. You will be able to design Adapted Mobility Devices with ease and teach appropriate cane skills to a wide variety of students with multiple disabilities.
Pre-Recorded Modules
4 pre-recorded modules that you can watch at any time.
Curriculum
Using effective methods to help your students with multiple impairments, you will finally begin to see your students' independence rise to it's fullest potential.
Worksheets will help you plan your lessons and record your benchmark data.
Live Coaching Calls
Join a group of dedicated Orientation and Mobility Specialists, just like you.
Get your questions answered before our monthly meetings in our private forums.
Learn from one another as you use the teaching methods in real world situations.


AS AN ADDED BONUS!
(Because you would totally do this even without the credits.)
ACVREP Credits
This course is eligible for 10 ACVREP Credits.
+ Continuing Education Certification
We will offer a certificate of completion for this professional development. Check with your administration to make sure it complies with your professional development requirements.
Your Instructor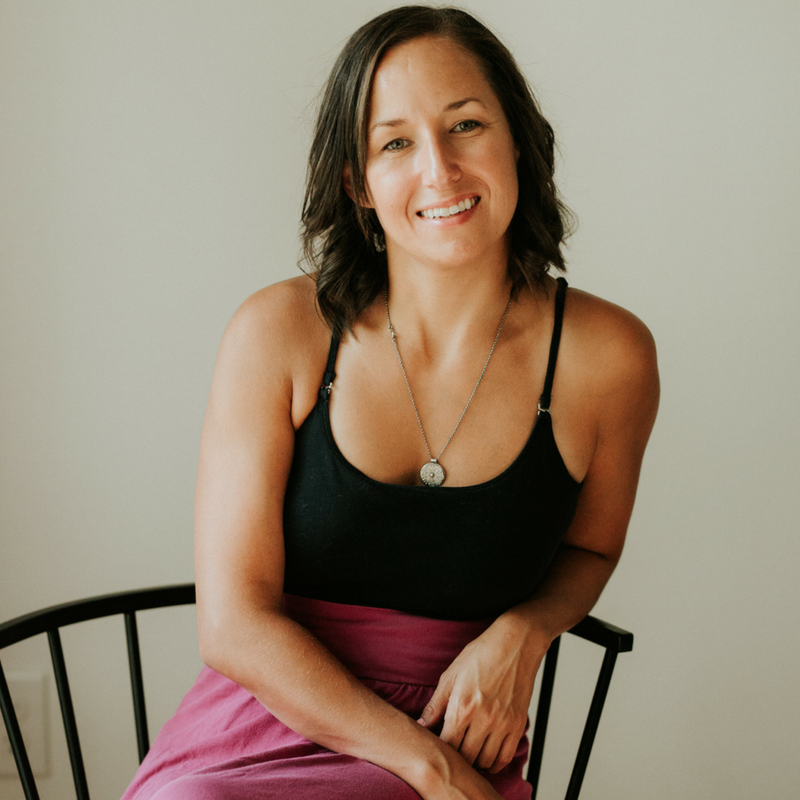 Kassandra Maloney, M.S., COMS, has been a Certified Orientation and Mobility Specialist for the past 11 years.
Throughout her time as an O&M Specialist, the majority of Kassy's caseload was primarily comprised of students with multiple impairments.
Kassy knows just how hard it can be to feel confident in addressing the needs of students with visual and multiple impairments. As an O&M Specialist, she developed a variety of strategies that has helped her improve her students' ability to know where they are in space and their ability to use their AMD, cane, or visual travel skills to access their environments.