Help your students find their way
with way-finding mobile applications.
Technology continues to evolve at a faster pace than you can keep up with. You know your students need to be able to use technology in order to travel independently. You want to be able to help them acquire these skills without wasting all of your planning time trying to figure them out.
I completely understand.
For years, I felt behind the curve when it came to technological advancements for people with visual impairments. It seemed like every week another application came to the marketplace and every other day there was a new update that I had to learn. I felt like I couldn't stay on top of it all.
Luckily, I got my millennial-minded self wrapped around the new advancements that were coming out. Developed strategies that helped my students become more independent and allowed us to learn the new updates together.
Many of my students have been able to generalize the information they learn in our O&M classes to allow them to travel independently in their communities. Whereas, they were not able to do so before they understood how to use the way-finding applications and technology.
In this course, we will learn strategic methods for facilitating our students' success without spending our entire planning periods drowning in new apps every day. I will give you my step-by-step approach to the most practical, simple, and economical way-finding applications currently on the market.
As we go through the course together, you, too, will become an expert in way finding mobile applications.
Live Webinars
4 monthly live interactive webinars to help you gain the strategies you need and have your questions answered.
We will meet over Zoom to allow each person the ability to share their ideas, case study information, and ask questions.
Curriculum
Using effective methods to help your students with multiple impairments, you will finally begin to see your students' independence rise to it's fullest potential.
Study guides will help you plan your lessons and record your benchmark data.
Community
Join a group of dedicated Orientation and Mobility Specialists, just like you.
Get your questions answered before our monthly meetings in our private forums.
Learn from one another as you use the teaching methods in real world situations.
AS AN ADDED BONUS!
(Because you would totally do this even without the credits.)
ACVREP Credits
This Study Group is eligible for 6 ACVREP Credits.
1/hour of webinar and 1/2 hour per month of assignments.
+ Continuing Education Certification
We will offer a certificate of completion for this professional development. Check with your administration to make sure it complies with your professional development requirements.
Your Instructor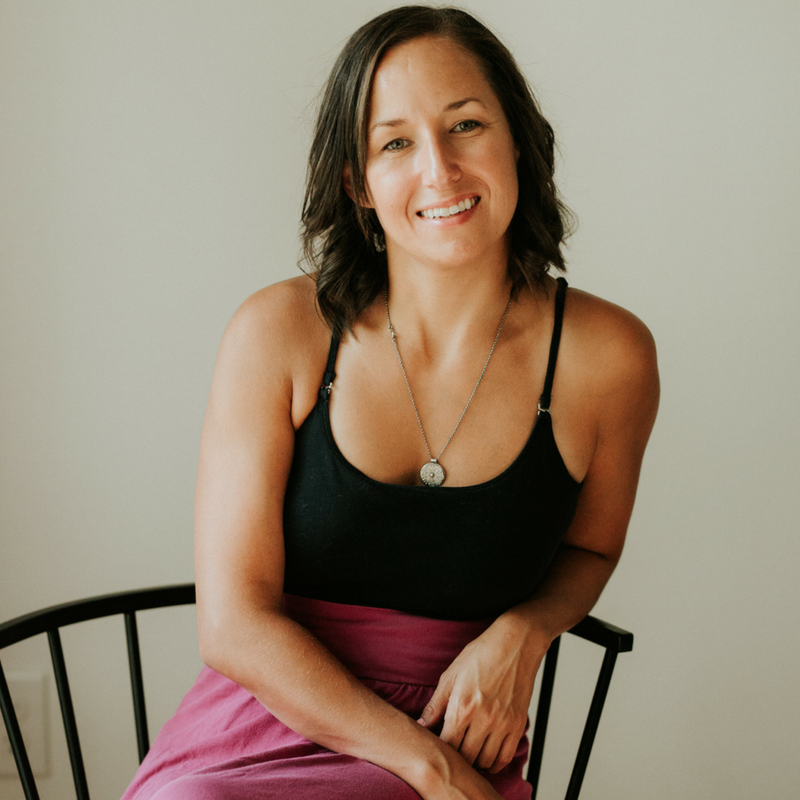 Kassandra Maloney, M.S., COMS, has been a Certified Orientation and Mobility Specialist for the past 11 years.
Throughout her time as an O&M Specialist, the majority of Kassy's caseload was primarily comprised of students with multiple impairments.
Kassy knows just how hard it can be to feel confident in addressing the needs of students with visual and multiple impairments. As an O&M Specialist, she developed a variety of strategies that has helped her improve her students' ability to know where they are in space and their ability to use their AMD, cane, or visual travel skills to access their environments.
Frequently Asked Questions
What is a study group?
A study group is a professional development opportunity where a group of O&M Specialists will gather to learn about one specific topic.
What is your refund policy?
We understand that life happens. If you need to request a refund, you are welcome to do so no later than 7 days prior to class starting on September 24th. That means, I need to know by September 17th.
What webinar platform do you use?
We will be using Zoom.us for these study groups. If you can't access Zoom on your computer, try accessing it on your phone via the phone numbers provided in your welcome email. Otherwise, ask your IT personnel to allow you access to Zoom.
Will we be able to ask questions on the webinars?
YES! That is exactly why we are hosting live, interactive webinars. This is OUR group. Please feel free to ask questions and share your expertise with the group.
How will we access the replays?
After each webinar, the replay will be uploaded to our private forum, where you can view it, comment, and fill out the evaluation form.
Investment:
$67 (Beta Round)
We will only be accepting the first 30 registrants in to this study group.
Registration will be announced first to the interest list, and then open to the general public.
Registration opens August 20-- September 21.
Live classes will be held on 9/25, 10/23, 11/13, and 12/11
at 4PM EST.*
This course is not open for registration.
Curriculum Overview:
Module 1: Way-Finding through GPS
Interact LIVE: Tuesday, September 25, 2018 4PM EST*
Introduction to way-finding technology options.
Learn how the GPS model of way-finding applications works and needed precursor skills.
Learn how to use Google Maps and Blind Square to travel to your next destination.
Examine the pitfalls of relying on GPS when traveling in unfamiliar environments.
Design lesson plans for using GPS applications.
Learn how to teach Google Maps and Blind Square applications to your students.
1 hour interactive webinar in September.
+ 1/2 an hour homework to be completed by October webinar.
Module 2: Camera-enabled way-finding
Interact LIVE: Tuesday, October 23, 2018 4PM EST*
Learn how applications like Aria and Be My Eyes work.
Examine the differences between both applications.
Create teaching strategies for camera-enabled way-finding applications to help your students navigate crowded or large environments.
1 hour interactive webinar in October.
+ 1/2 an hour homework to be completed by November webinar.
Module 3: What are Beacons?
Expert Teacher: Andrew Bernet
Interact LIVE: Tuesday, November 13, 2018 4PM EST*
Finally figure out how beacons work, how to get your hands on them, and how they can be used for your students.
Learn how to set up your own beacons to help your students find needed places like their locker, their classrooms, and even their hotel room.
Learn how to teach travel skills using beacons.
1 hour interactive Webinar in November.
+ 1/2 hour homework to be completed by December webinar.
Module 4: Teaching Strategies to Facilitate Independence using Technology
Expert Teacher: Jennifer Fullerton
Interact LIVE: Tuesday, December 11, 2018 4PM EST*
Become proficient at teaching applications to your students.
Learn teaching methods guaranteed to increase your students' use of accessible way-finding technology.
1 hour interactive webinar in December
+ 1/2 hour review and homework due before evaluation.
*Dates and times of interactive webinars are subject to change based upon the availability of the Study Group participants and guest expert teachers.
Join the Accessible Way-finding Mobile Technology Study Group and receive:
Four live professional development webinars to help you learn the content and answer your questions.
Study guides to help you assess the needs of your students, write appropriate goals, and increase their travel abilities with greater ease.
Lifetime access to the content of the study group.
A community of a dedicated group of Orientation and Mobility Specialists.
This course is not open for registration.